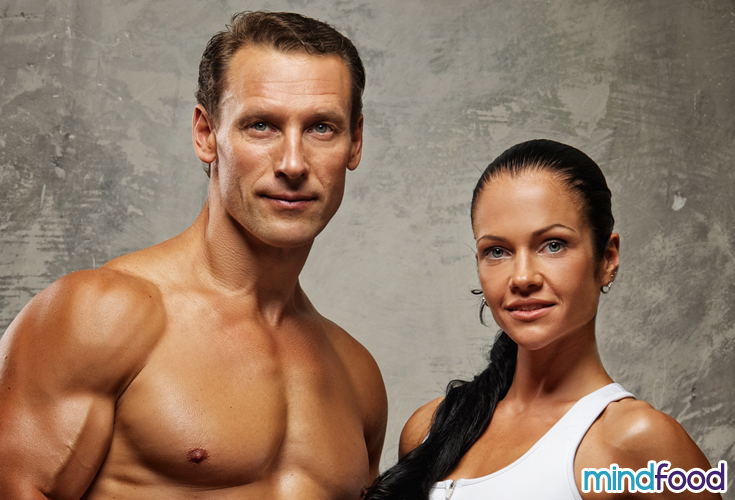 We all seem to think that nutritionists and health experts follow a strict diet at all times which has to do with clean and organic eating. Green juices, colorful salads and mixed fruit bowls are what comprises most of their meals, that's true, but every once in a while, they too, like most humans, have cravings they just can't fight. The urge to have something sinful hits them and they have to give in.
We researched the top 10 guilty pleasures many of our favorite health buffs indulge themselves in and came up with a list for you to enjoy. Read on and see how human they are for yourselves.
Many share this weakness. The crunchy, salty goodness of chips cannot be compared to any other. Have it with a bunch of friends or while watching a movie, on its own or with a yummy dip – chips are just the best comfort food you can ever have.
A good strategy would be to have the smaller, individual packets around. Opening a large bag causes you to eat more of it. You actually feel the pressure of needing to finish so it doesn't go to waste. Also, if you are just craving for the crunch effect, try carrot or celery sticks with a yoghurt dip instead.
Yes, we've all heard of the detrimental effects of soda to the body. You've got bone health issues, obesity and many more. But there is something about opening a bottle of Coca-Cola while enjoying a rich meal – the flavours just go so well with each other. Thirst-quencher indeed!
Every now and then our diet experts have the urge to have a small sip of it as well. A tip they have is to enjoy it when you crave for it but limit your portions. That fights the feeling of deprivation and satisfies the craving as well. You got a taste of it. That should be enough.
Who can resist?!
Cheese is a product found in most of our favorite dishes. Spaghetti with some parmesan, pizza with mozzarella and tacos with cheddar – it's just too hard to avoid. Pair it up with a glass of wine and crackers, the slightly salty and creamy goodness of cheese is one of the best indulgences, according to our nutritionists. The key is to have it in small amounts – spread a little of it over your food or slice it up thinly. Then, you get to enjoy it without worrying about its effects too much.
4
Dark Chocolate Plus, Plus, Plus
Dark chocolate is actually good for you. If your dessert has at least 70% cocoa content, then the flavanols in it can actually help you lose weight and reduce the stress in your body. However, many that are coming out in the market have extra ingredients that might not be so beneficial, like the Dark Chocolate Caramels with Sea Salt which is a personal favorite of one of our diet experts. If you really must, have one or 2 pieces of it then save the rest for your next craving.
5
Candy, Candy and More Candy
Yes, the sweet tooth can sometimes be satisfied by having a big bowl of fruits or a good and healthy smoothie filled with nutrients; but even our dietitians agree that we all crave for the chewy, gummy goodness of our favorite candies. Yes, they are so bad – packed with sugar and other harmful chemicals – but they taste so good. Strategize by buying only the right amount. Have fun with the colors to make it more enjoyable and then stop when you're done with the batch. No round 2's.
Whether their hot wings, crispy chips, onion rings, calamari or fish sticks – deep fried, finger food are the best beer match around. The sad part is you can't have them without the right dip thus packing on your calorie count intake. A good idea would be to have them for sharing. That limits the amount of your intake and it makes you appreciate the meal more as well. Don't deprive yourself of your favorite finger foods, just enjoy them with friends.
If you really think about it, popcorn in itself is a healthy snack of choice. The old-style way of making it would be to cook the kernels over the stove and wait for it to all pop-up filling the pot to the brim. You get to control the amount of salt, butter and other ingredients (and whether you even add them or not) you add into the mix. The trend nowadays is to buy the microwavable kind which already contains the ingredients and some harmful preservatives as well.
What do you think our health-conscious peeps advise? Go old-school and cook up your own popcorn. Relish it's yumminess while controlling its contents.
They can be baking in the oven or cooking over a pot – the smell of chocolate can remind anyone of their childhood and home, says one of our professionals
Chewy, chunky cookies or a good old cup with marshmallows – chocolate is the most comforting indulgence there is. You can have it at any season and you'll still enjoy it. Best advice – take it occasionally and then drink tons of water throughout the day.
Have a glass of it with your dinner and a couple more after that to end your night well.
Wine is actually known to be good for the heart and even aides in lowering cholesterol in the body; however, we can't deny the calories it adds to our diet. Also, once you start you can't stop. It's hard to control our intake especially when having fun. Our nutritionists think so as well.
We all can't stop chewing our favorite childhood treat. The sweet, fruity flavor is to die for and the aroma it brings can liven up your day. Not that it's healthy, but many try the sugar free version to cut their sugar intake. It is also helpful when you're feeling hungry. Chewing on it can satisfy the hunger pangs for a while.
11
Expert Recommended Diet